With the rise of TikTok's short form content and Pinterest, Tumblr, etc. being prevalent as usual, new aesthetics have been cropping up left and right for everyone, regardless of age and gender. And us being a part of Gen Z, we can't get enough of these various trending aesthetics and want to try them out for ourselves.
One of the most followed and loved trendy aesthetics right now is none other than the Baddie Aesthetic, which features a bright and neon color theme mostly donned by beauty gurus and Instagram influencers at present. It is centered around being parallel to other existing trendy aesthetics as it is more on the grunge or alternative side of the spectrum, which is very appealing to the current young generation.
Now, the main feature of having a baddie bedroom aesthetic is, without any doubt, the LED lights aesthetic room along with the alternative persona and wardrobe style. So today, this article will provide you with 7 of the coolest room ideas that are based on the baddie aesthetic featuring the ever so essential LED lights.
List of the 7 coolest baddie aesthetic rooms with LED lights
Now that we're enlightened with the knowledge of what exactly the Baddie Aesthetic is, let's take a look at the ideas for making such a baddie room. A list of the 7 coolest baddie aesthetic rooms with LED lights are given as follows:
1. Floating String LED Lights Aesthetic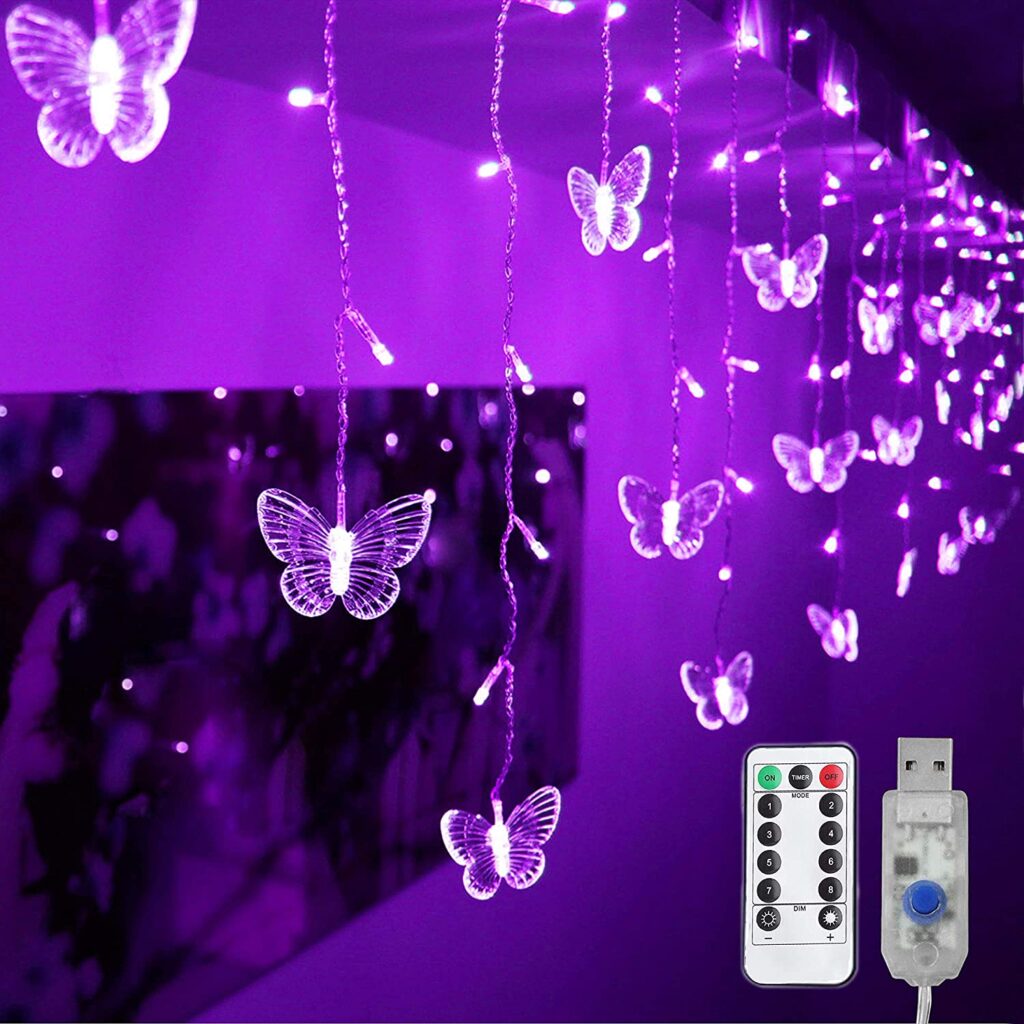 Out of all the types of LED lights out there, floating string lights in different shapes make for the best addition to an aesthetic room with led lights. The most commonly used types of string lights are in butterfly shapes, star shapes, flower shapes, etc. 
They are the perfect type of aesthetic and unique room decor for a baddie aesthetic room, as they provide an added brightness in funky colors. If you want to truly embrace the baddie aesthetic to the fullest, these LED string lights will be an excellent accessory for your aesthetic led rooms decor.
2. Polaroid Picture Wall with Strip LED Lights
Out of all the baddie room ideas with led lights, dedicating a wall in your bedroom to polaroid photos and adorning it with string LED lights really dominates the game. It is a great enhancement idea for your bedroom because not only will it provide a cute ambient lighting setup, but it will also let you enjoy your memories in a still motion picture format.
It is a brilliant idea to spice up your bedroom with a bunch of your special moments in life, which will be illuminated by the LED lights. It will make for a great keepsake while being easy to create with old pictures and adding an aesthetic baddie touch to your bedroom at the same time.
3. Bed Pallet Decorated with LED Lights
Now, we've all seen a lot of bedroom ideas with bed pallets to increase the bed's height or to add a little flair to the underside of the bed. But have you ever seen an idea for aesthetic bedrooms with led lights around a bed pallet? No? Thought so!
If you're a fan of mood lighting, adding LED strip lights to the rim of a bed pallet will really add a nice ambient lighting aesthetic to your room. Not only will the bed pallet add more structure to your bed, but it will also make for unique decor with the lighting placement.
This makes for one of the coolest aesthetic rooms led light ideas to enhance your room and embody the baddie aesthetic to the fullest. If you turn down your regular lights and turn on your bed pallet lights, it will make for a moody ambient atmosphere which is perfect for your leisure time and one of the coolest baddie aesthetic rooms with LED lights.
4. LED Lights with a Fluffy Carpet Bedside Decoration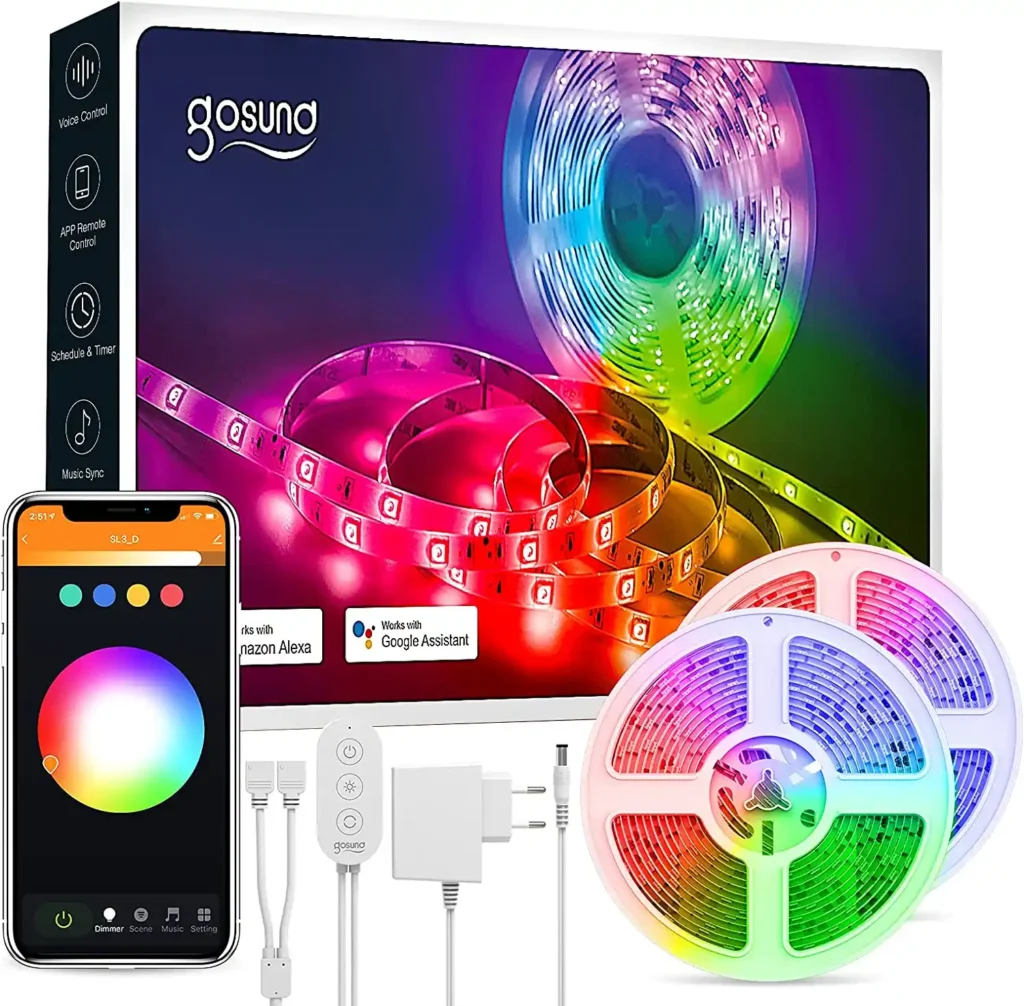 From all of the countless baddie bedroom ideas out there, one of the most inexpensive and effortless ideas is to utilize floor carpets and revamp them with LED strip lights. The baddie aesthetic rooms have been known to use fluffy carpets as bedside decor for that added aesthetic effect.
Well, LED lights can easily elevate the look of a plain bedside fluffy carpet! Just add LED strip lights to the edges of the floor around your room and place down a fluffy carpet matching the color of the rest of your room. Not only will the fluffy carpet be a cozy addition to your room, but it will also be an attractive statement piece once it is illuminated by the LED lights around it.
The LED lights being added to the edges of the floor all around your room will add a glowing from within ambient lighting to your room. It will make the atmosphere look very ethereal and unique in a baddie lights aesthetic bedroom inspired way.
5. Lamps that are Colorful and Floor Based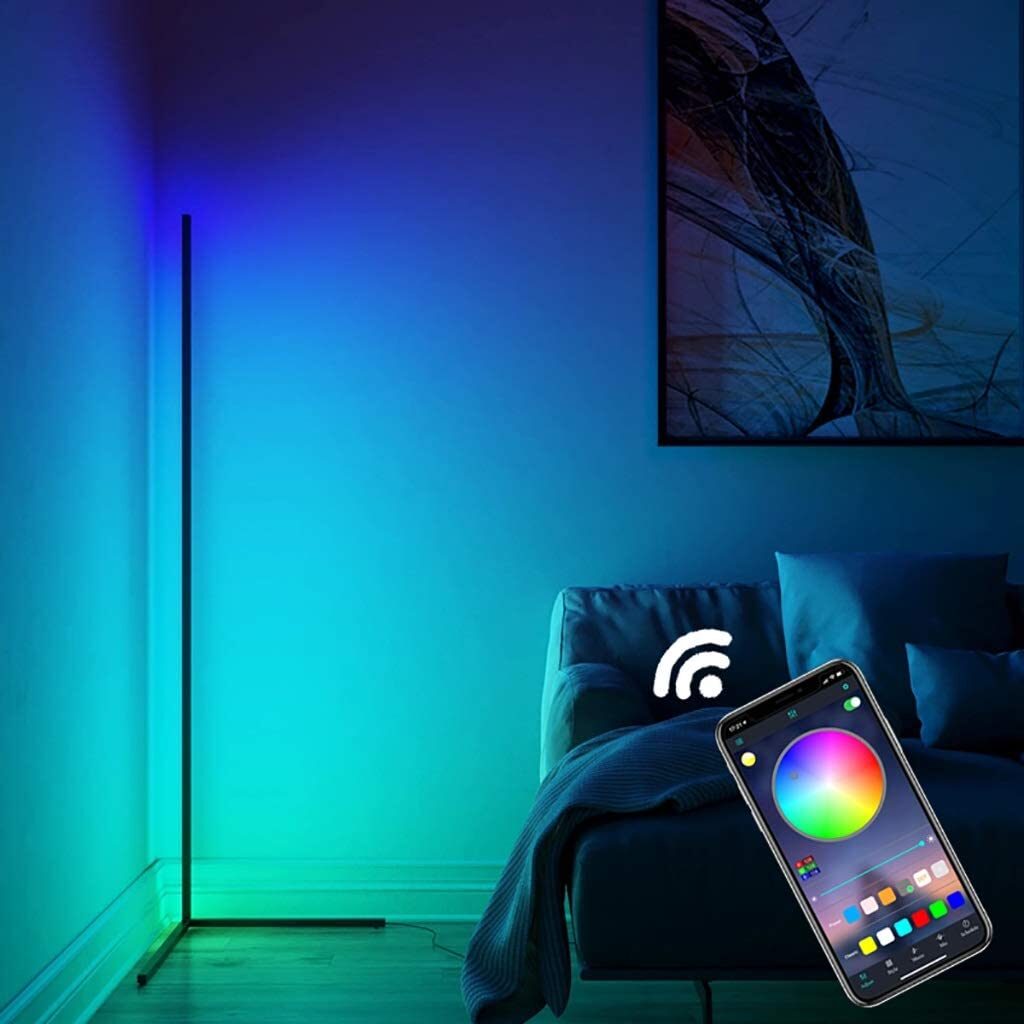 It is common knowledge that not everyone likes or enjoys the same things, even if an aesthetic calls for a specific item to embody it. All the baddie room ideas that you may have seen so far tell you to use LED strip or string lights to achieve a baddie room with LED lights aesthetic. 
But who says that rules cannot be bent and loopholes cannot be found? Since the baddie aesthetic calls for LED lights that are multicolored or color changing, it doesn't necessarily mean you have to use strip or string lights. You can easily beat the system by opting for multicolored or color changing floor lamp light fixtures instead, which makes for one of the most unique and coolest baddie aesthetic room ideas with LED lights!
Just pick up a pair of sleek looking color changing LED floor lamps and set them up in the corners of the back wall in your room. This will provide a beautiful illuminating effect to your room, making it look like the colorful light is seeping out of the corners of your room, which is a complete embodiment of the baddie aesthetic.
6. Wall Decorated with Colorful Posters and LED Lights
Now above, we talked about a wall adorned with polaroid pictures that have been illuminated by LED lights, which is an adorable idea. But, to truly achieve the grunge aesthetic led lights aesthetic room, which embodies the trendy baddie aesthetic, having a poster wall with LED lights is the way to go.
Covering up a wall with posters of your favorite artists, bands, cartoons, comics, etc., can add a nice little touch of personality and a piece of your identity to your room. This already embodies the baddie aesthetic room ideas, but why not make it more boujee by illuminating it with LED string or strip lights? That will truly make the perfect aesthetic rooms led aspect of the baddie persona come to the front line.
You can either place all of the posters on your wall in a way that covers every inch of it and leaves no space, or you can place them in a strategic pattern making it more abstract. Afterwards, go in with your LED strip or string lights and add them to your wall in a way that highlights the posters, not overshadows them, because we want the posters to be the focal aesthetic point of the room.
7. Wall Mirror Designed with LED Lights
Every room with led lights aesthetic so far has been concerning traditional light fixtures like LED string or strip lights and color changing floor lamps. But there are many people out there that don't enjoy illuminating their room entirely with such light fixtures, and they prefer having a more elegant and sophisticated source of partial illumination for their room.
An easy way to achieve the baddie aesthetic bedroom without using LED light fixtures is to simply use an LED wall mirror! Yes, you heard that right, LED wall mirrors exist, and they are such statement pieces of furniture for aesthetic bedrooms.
These wall mount mirrors can give the effect of an elegant and chic vanity which also embodies the baddie aesthetic because it has a built in LED color changing lighting system. It will provide a very minimalistic yet sleek glow to your room whenever you decide to turn your wall mirror's light settings on, making it one of the coolest baddie aesthetic room ideas with LED lights.
Conclusion
We've all been on Pinterest, Tumblr, Instagram or any social media platforms and have come across those aesthetic room makeover videos a few times and wondered, "How can I have those cute bedrooms with led lights?". Well, we can definitely say that after reading this article, you know exactly how to achieve the coolest baddie aesthetic bedrooms with led lights.
All of the ideas given above are suitable for anyone that wants to achieve the baddie aesthetic bedroom with minimalistic effort. But don't forget to decorate the rest of your room in accordance with the aesthetic bedroom led lights for room decor by using a mixture of the perfect color theme and variations of furniture.
It is safe to say that the internet has influenced us all into hopping onto the trend train and picking our favorite aesthetic to embody through our vanity and housing. Everyone is loving these trends, and makeovers have become a very usual thing for us all.
Everyone is browsing the internet and finding that they want a new closet of clothes and a new room. So what are you waiting for? Read up on the 7 coolest baddie aesthetic room ideas with LED lights and start working on your bedroom makeover to turn yourself and your room into a baddie today!