Grey walls have a certain allure to them that is contemporary chic, and neutral. A grey wall is much less dense looking than a black one, but it adds enough monochromatic contrast to make bright-colored décor elements pop and look stunning. In most homes or apartments, windows feature heavily in the layout of any room, so which color curtains match best with gray walls? 
White Is Universal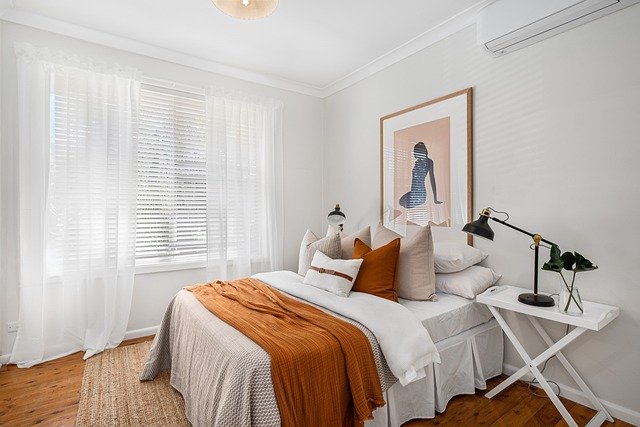 Everyone knows shades of white are universally appealing and go with any color combination, so whether you are trying to figure out what color furniture goes with grey walls or other design elements like curtains or wall hangings, white is your best friend. Whether you choose an off-white or a creamy white, white curtains will always contrast beautifully with grey walls and make the room seem larger and more spacious. 
The color grey goes well with both white and black, and the former is preferable for curtains unless you prefer blackout curtains. Using sheer white curtains that are a lighter fabric is a brilliant choice for a warm, cozy, grey living room. 
A Deep Charcoal Grey Works Wonders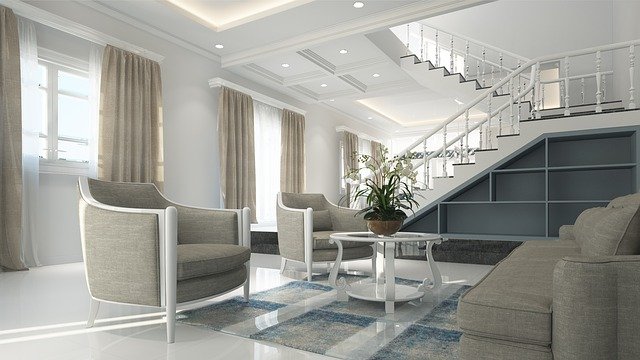 When considering curtains for a room with light grey furniture or dark grey walls in a living room, charcoal can contrast dark with medium grey. The charcoal color does not take away from the light grey rooms but instead makes the grey more prominent and the design aesthetic monochromatic. Charcoal works well with vintage-style curtain rods and design accents and is a fairly timeless color. 
Teal And White Go Well With Grey
If you have wondered what color furniture goes with grey walls or what color would look good in a grey room, then teal-colored curtains with sheer white are stunning options. You can have teal-colored curtains in heavier fabrics like velvet with a white sheer lining for the epitome of contemporary sophistication. The almost marine green feel of the teal color also goes well with natural elements like plants, flowers, and other types of indoor foliage. 
Read More: 17 Latest Master Bedroom Wall Art Ideas in 2022
Teal is also a lovely happy medium for people that are not fond of floral patterns but still want a green and natural vibe in their main living area. If during interior décor you begin to wonder what color green and grey make, the answer is a light or dark taupe color, which depends on the green shade. Taupe and teal are both excellent choices for curtains. 
Soft And Pale Grey Curtains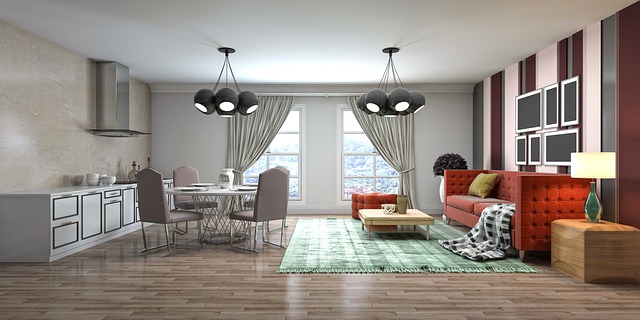 If you are enthusiastic about having the grey color for your living room, choosing soft pale grey curtains is a great choice because the light grey will make the darker medium grey of the walls stand out. When incorporating a soft grey into your room décor, you can always choose both rustic elements like wooden décor pieces and shabby chic elements such as white fur rugs, plush cushions, and so forth. Soft grey is incredibly versatile for décor and is also a neutral classic that fits any era you are trying to recreate. You can choose a paler grey in all its neutral glory for living room grey walls. 
Tan Adds A Homely Touch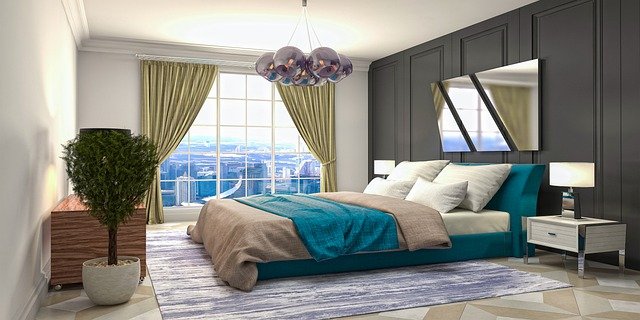 When you are interior designing light grey rooms, using tan-colored curtains can be a lovely contrast of warm tones against the colder, paler grey. Any shade of tan can be used, from light cream to darker yellowish tones. Tan is a very comforting and warm color that makes the home feel like home and has a relaxing and calming effect on the senses. Tan can be an ideal choice for curtains if you have large windows. 
Griege, which is a color between grey and beige, is also becoming increasingly popular for living rooms and bedrooms, especially when paired with grey-painted furniture for added contrast. Not to mention tan curtains go well with a range of modern furniture and décor elements. 
Green Curtains & Blue-Grey Walls
Green curtains with bluish-grey walls are a treat for anyone that values colors found in abundance in nature, such as the color of plants, waterfalls, streams, natural rocks, and so on. Green is a vibrant and lively color, so it looks beautiful next to a pale neutral like grey. You can always choose to have brown furniture with grey walls with green curtains to add a splash of freshness to the room. 
Read More: 13 Tips for Rocking Black and White Wall Art
Green curtains can easily match wooden wicker chairs, potted plants, bonsai trees, and other indoor foliage options. All shades of green, whether mossy green, sea green, parrot green, or light green, go well with grey walls. If you wonder what color looks good with grey, then green is the easiest answer. 
Medium Grey- Monochrome Heaven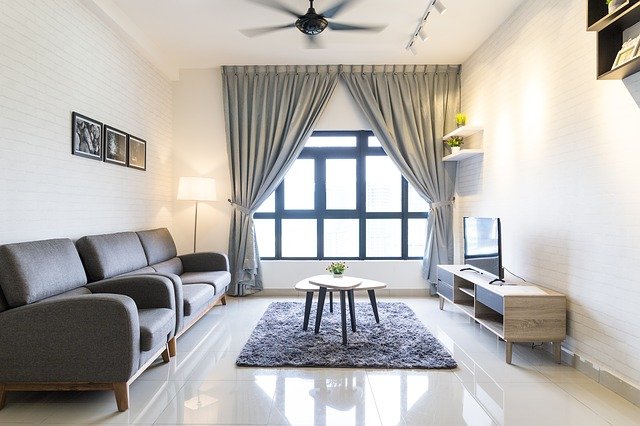 If you are in a quandary about how to style the dark grey walls of your living room, then the answer is simple medium grey will transform your living space into stylish monochrome heaven. Grey has been considered one of the more stylish contemporary colors, so playing with different shades can really elevate your room with a modern twist. 
Ocean Blue Brightens Grey Walls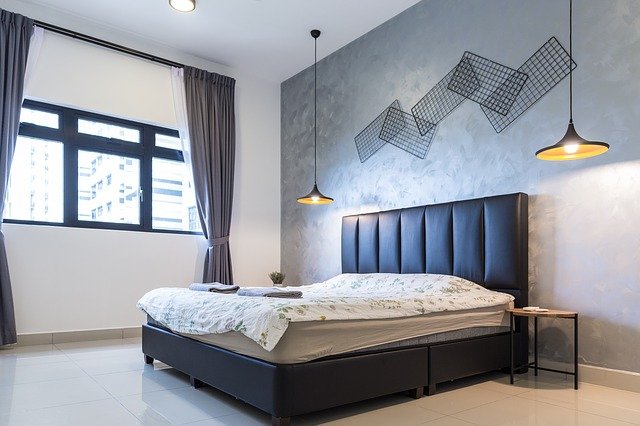 Grey walls are a much-loved neutral palette, but adding a vibrant pop of color through ocean blue curtains can change the whole look and feel of a room. Whether you want to create a warm, cozy, grey living room or are seeking a contrast for light grey furniture, ocean blue is revitalizing prospect that mixes well with any shade of grey. You can choose sheer curtains or thicker, more luxurious fabrics, as ocean blue is a color that stands out in its vibrancy. 
Sunny Yellow & Mustard
Everyone loves a bit of sunshine in their living space, and yellow and mustard are just the colors to add that gleaming radiance to any room. While you may use furniture painted in grey or grey color for the living room, yellow or mustard curtains will lift the space, make it more inviting and also influence your mood in a positive manner, inspiring joy and happiness. Yellow is intensely powerful in manifesting thoughts of wellness and contentment! If you live in an area where sunlight is scarce, mustard-colored curtains can help the day appear less dreary. They're a wonder for people who work from home and need the extra vibrancy! 
Griege Is Effortlessly Chic
Griege curtains with living room grey walls are an excellent design choice as Griege, which is a mixture of grey and beige, goes well with cream-colored cushions and rugs, marble floors, and rose gold and gold lined table tops and light fixtures. Griege is perfect for recreating the shabby chic style and the Bohemian style that focuses more on light blush tones, white and pale blue, and grey. Even if you use grey furniture paint for your light gray rooms, Griege will still stand out subtly and add to your décor's charm. 
Brown Leather Furniture & Textured Curtains 
When you style brown furniture with grey walls, it gives a classic contrast of warm tones with pale tones. Use textured curtains, which give a very sophisticated feel and are wonderful for vintage décor with leather armchairs and couches. The choice of furniture really enhances the effect of the textured curtains, especially if they are trimmed with lace borders, tassels, or ribbons. 
Classic Cream
Classic cream shades for curtains never disappoint when you are trying to exude elegance and refinement in your interior design. Cream matches all light and dark colors especially blush tones and pastels, as well as grey shades. Dove grey painted walls or gray painted furniture match perfectly with cream-colored curtains as they are all neutrals, preventing the effect from being overpowering. 
Rose-Colored Curtains
Blush tones like rose pink, light pink, or candy pink are pleasing when placed next to grey living room walls because they have an ethereal feel without being extremely bright or garish. Use rose-colored curtains in light, airy fabrics to let the sunlight stream through or in thicker, more luxurious fabrics to impart some opulence into your décor. If you wonder what color furniture goes with grey walls, then rose or light colors in upholstery are the classic option. 
Beige – The Ultimate Neutral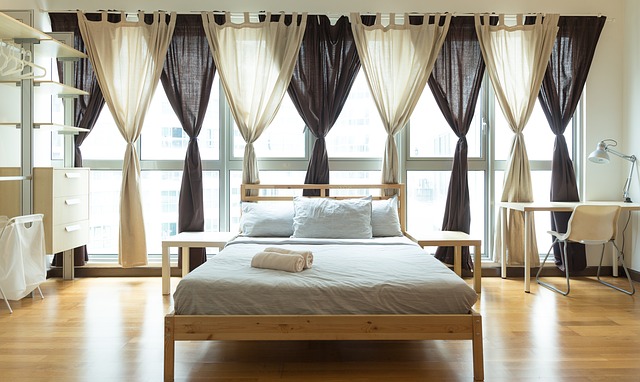 Regarding colors in the neutral family, beige is a beautiful and universally liked color. It goes particularly well with the vibe of a warm cozy grey living room because it adds a touch of warmth and elegance while still being a great color for a minimalistic décor aspiration. Beige is also a worthy substitute for white or pale grey curtains because it adds subtle contrast but at the same time does not take over the room with brightness. Beige is also brilliant for textured designs as its lightness allows the texture and embossing to be more visible in light gray rooms. 
Read More: 18 Latest Gate Designs For Home In 2022