The modern world of interior design is overflowing with possibilities when it comes to adding a touch of flair to your personal space. One aspect of your room that is often overlooked is the humble cabinet.
But with so many innovative and on-trending ideas available, it's time to give your bedroom cabinet the attention it deserves.
From sleek and modern to warm and to invite, the choices are endless. So, as you drift off to sleep each night, let your dreams be filled with endless possibilities for your perfect bedroom cabinet design.
In this blog, I'll take a journey through some on-trending bedroom cabinet ideas & designs that will enhance your bedroom's comfort and luxury.
Get ready to be inspired by these stunning bedroom ideas and designs and transform your room into a symbol of style and creativity, a true reflection of your unique personality.
Wooden Cabinet Design Ideas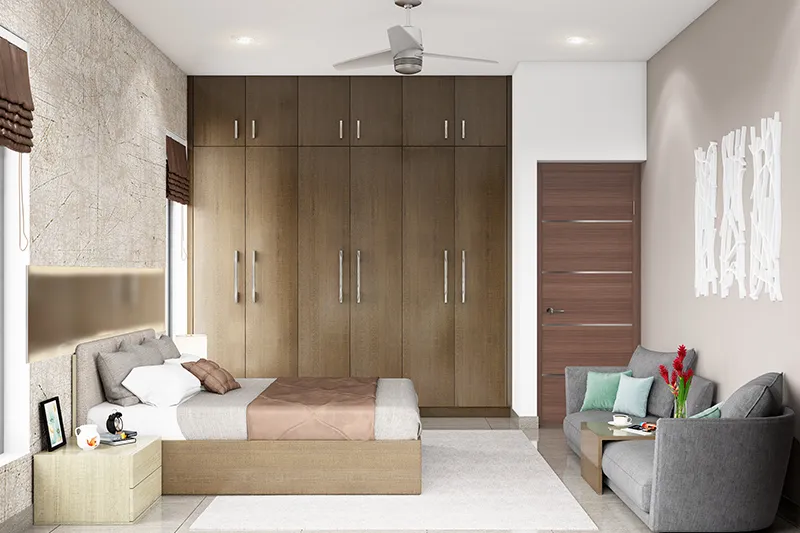 Wooden cabinets are the backbone of any home decor. It's a great way to store your essentials and keep your bedroom organized. But not all cabinets are created equal.
So, if you're looking to give your home a fresh new look with a wooden cabinet design, why not switch up your cabinet design and add some personal flair?
Consider pairing a wooden cabinet with a crisp white bedspread for a fresh and inviting look, or opt for a more rustic feel by adding a textured area rug and a few potted plants.
With its versatility, a wooden cabinet can blend seamlessly with any decor style, from classic to modern.
Bedroom Wall Cabinet Design Ideas
Adding a wall cabinet to your bedroom is an excellent way to maximize space and create a seamless look. It's a perfect option for small bedrooms, where every square inch counts.
For a minimalist look, consider installing square shelves on the wall. These shelves are easy to install and can be placed anywhere in the room to provide ample space for storing books, photos, or small items. They offer a clean, uncluttered look that adds an extra touch of sophistication to the bedroom.
Not only for a big room but also a wall cabinet design for a small bedroom would be best. This type of cabinet is a great choice if you're looking to keep your bedroom neat and organized.
You can store anything from clothing to bed sheets in it, and it will keep your items tucked away and out of sight.
A small wall cabinet design can also add a touch of style to your small room, and it comes in a variety of colors, sizes, and styles to fit any decor.
Small Bedroom Cabinet Ideas
Small doesn't have to mean cramped or cluttered. With the right cabinet, you can make the most of your small bedroom.
Consider a tall, narrow cabinet that can fit in a corner, maximizing floor space.
A cabinet with sliding doors is another great option, as it won't take up any extra room when opened. And for a touch of whimsy, try a cabinet with rounded edges or curved legs.
Bedroom Cabinet Color Ideas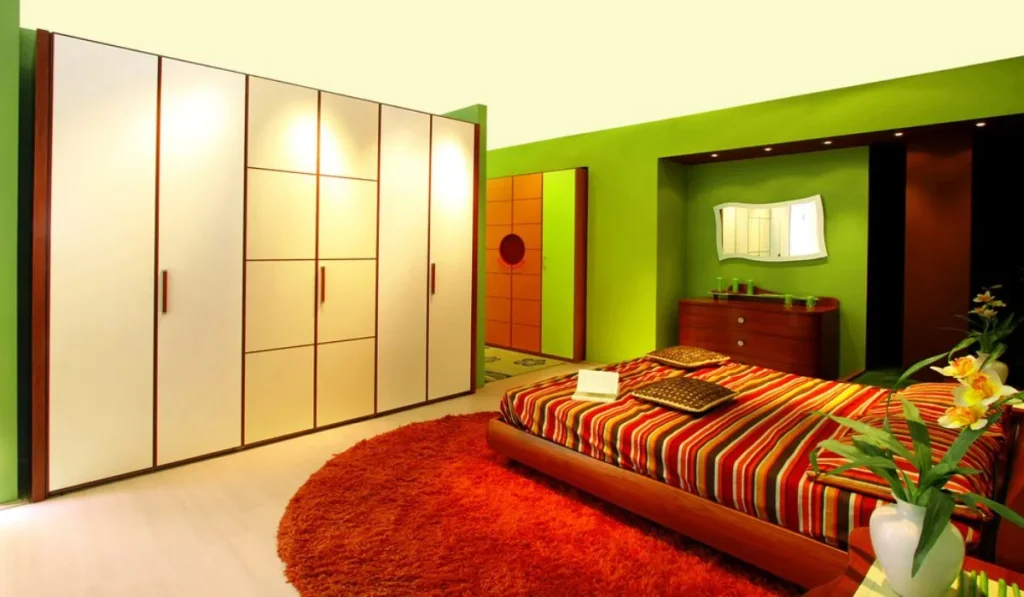 Add some life to your bedroom with a pop of color on your cabinet. Whether you choose a bright, bold hue or a soft pastel, a colored cabinet can bring a new level of energy to your space.
When choosing the perfect bedroom cabinet color, remember that it is the heart and soul of your space. A room's color scheme sets the mood and can either uplift or weigh down the overall feel. It's like a musical composition, with each note playing a role in creating the final masterpiece.
As you stand in front of the color chart, your eyes dance from one hue to the next. Each color whispers its own unique story, tempting you with its charm. You see, brown symbolizes stability and grounding, black exudes sophistication, green speaks of nature, and white exudes simplicity.
But the pink, oh the pink. It's like a sweet melody, light and playful. It's perfect for women who dream of a fairytale bedroom. A spot where they can let their hair down and relax.
On the other hand, blue speaks to the men, strong and dependable like the ocean. It's a hue that embodies confidence and security.
However, you must not lose sight of the bigger picture. Don't let the colors overwhelm you and make your room look like a rainbow exploded.
Choose wisely and keep it simple. Let the colors blend seamlessly, creating a harmonious atmosphere. After all, too much of anything is never a good thing.
DIY Cabinet Ideas For Bedroom
Get creative with a DIY cabinet project. Whether you're a seasoned DIYer or a beginner, there's a cabinet project for you.
Consider repurposing an old piece of furniture into a new cabinet, or give an existing cabinet a fresh coat of paint.
Add some interest with stenciling or decoupage, or change the hardware for a whole new look. The possibilities are endless.
Hanging Cabinet Designs For Bedroom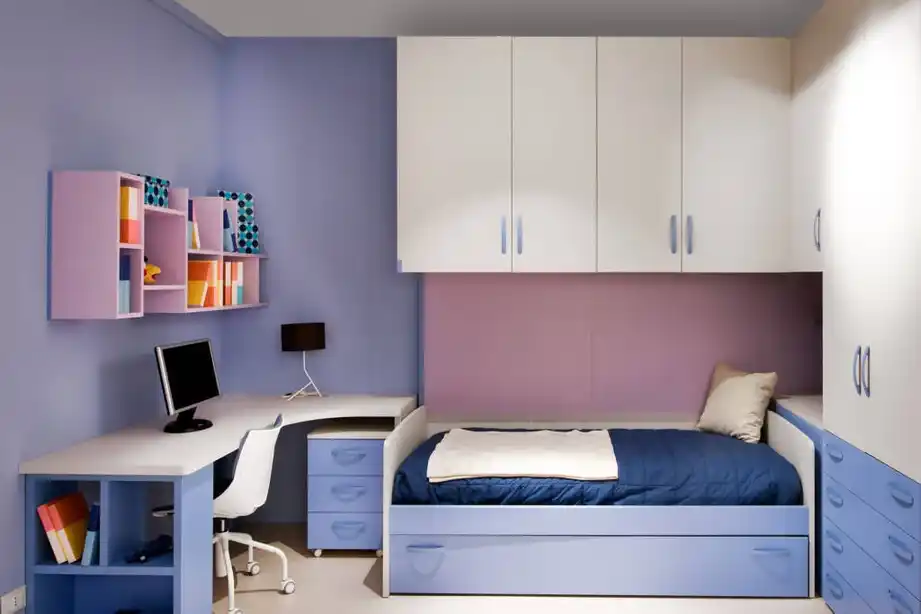 The age-old question of what to hang on your bedroom walls! For many people it's tough to decide, isn't it? Paintings, portraits, LED lights – they're all great options, but nothing beats a hanging cabinet.
Not only does it free up floor space and make your room feel more spacious, but it's also a fantastic way to keep your clothes and other essentials organized.
Hanging cabinets are a stylish and space-saving solution for your bedroom. They can serve as a unique focal point or blend in with the rest of your decor.
For those who are short on space in their bedrooms, a simple hanging cabinet design can be the perfect solution.
This type of cabinet design is perfect for small bedrooms as it saves floor space and provides a compact storage solution. The design can be simple and minimalistic yet still add a touch of style to the room.
The cabinet can be mounted on the wall, allowing you to maximize the space in your home. A simple hanging cabinet design is ideal for those who prefer a clean and organized look in their bedroom. Choose from a variety of colors and materials to fit your room's style.
And, for even more storage options, consider adding a few wall racks or shelves beside your cabinet. This way, you can sort your clothes into the cabinet and showcase your other items on the shelves.
A simple hanging cabinet design for small bedrooms is a great way to make the most out of your space and keep your bedroom organized and stylish.
Corner Bedroom Cabinet Ideas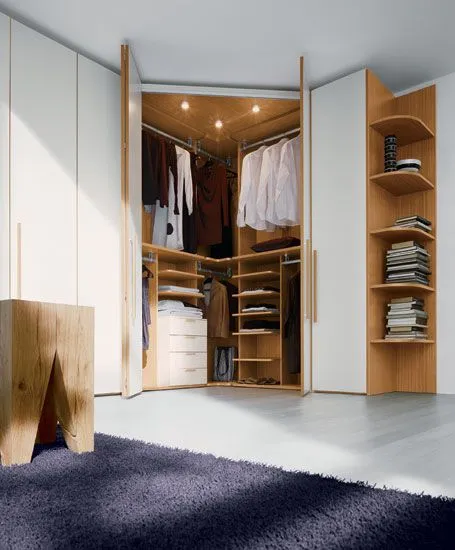 Make the most of that unused corner space with a corner cabinet. A corner cabinet for the bedroom can be a practical storage solution, or a decorative piece, depending on your style.
Go for a traditional look with a wooden cabinet, or choose a modern option with a glass or metal frame.
This cabinet can also serve as a nightstand, with its top surface providing space for a lamp and some bedside essentials.
Bedroom Metal Cabinet Ideas
Metal cabinets bring a sleek and contemporary touch to your bedroom while also offering functionality and durability. For a modern minimalist look, try a bedroom metal cabinet with clean lines and a neutral color palette, like black or white.
This design creates a sophisticated and timeless feel, perfect for a modern home. For a more dramatic effect, consider a metal cabinet with intricate metalwork, such as a patterned or woven design.
This creates an eye-catching piece that is sure to be the center of attention. The metal texture adds a touch of texture and interest, making the cabinet a piece of art in its own right.
Mirrored Bedroom Cabinet Design
Mirrored cabinets are a popular choice for bedrooms, offering both style and practicality. Not only do they provide a full-length reflection, perfect for getting ready in the morning, but they also help to visually enlarge the room.
For a glamorous look, choose a mirrored cabinet with intricate details, such as an elegant frame or unique handles. This design is perfect for a luxurious master suite or a chic dressing room.
When you're looking for an understated look, consider a sleek and simple mirrored cabinet with minimal details and clean lines. This design creates a sense of calm and relaxation, perfect for a bedroom sanctuary.
Modern Bedroom Cabinet Ideas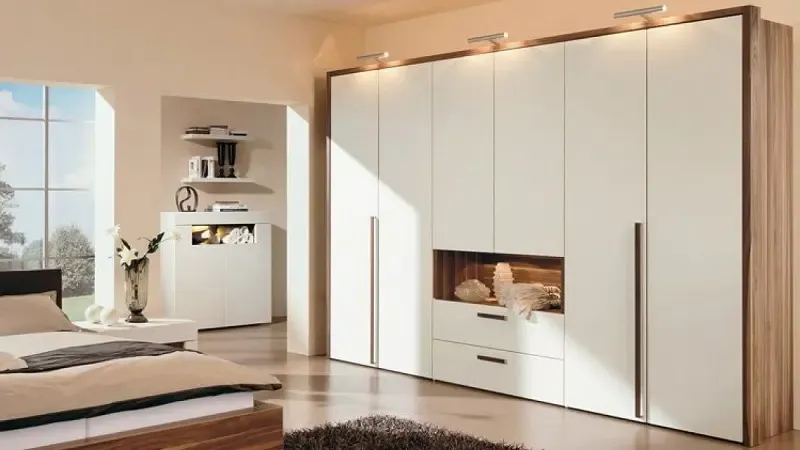 For a fresh and modern look, try a bedroom cabinet with bold geometric shapes and clean lines. This design creates a bold statement and adds a touch of sophistication to any bedroom. Consider a cabinet with an unusual shape, such as a hexagonal or diamond-shaped design.
Another option for a modern bedroom cabinet is a design with angular lines and a mix of materials, such as a combination of wood and metal. This creates a stylish and contemporary piece that is both functional and aesthetically pleasing.
Closet Cabinet Design For Small Spaces
For those who have limited space in their bedroom, a closet cabinet can be a lifesaver. Small space bedroom cabinet designs are specifically created to make the most of limited space, offering both storage and style in a compact package.
Consider a closet cabinet with sliding doors, which take up minimal floor space and are perfect for a small room.
You could also opt for a cabinet with multiple shelves and drawers, maximizing storage in a small space.
Wardrobe Cabinet Designs For Small Spaces
If you're looking for a stylish storage solution for your bedroom, consider a wardrobe cabinet. These designs come in a range of sizes and styles, so they can be used in a variety of small spaces.
For a compact design, consider a wardrobe cabinet with hinged doors and multiple shelves and drawers. This provides ample storage space while also taking up minimal floor space.
For a more spacious design, opt for a wardrobe cabinet with a full-length mirror and multiple shelves, and hanging rods. This design is perfect for a bedroom that needs both storage and a full-length reflection.
Built In Cabinet Design For Bedroom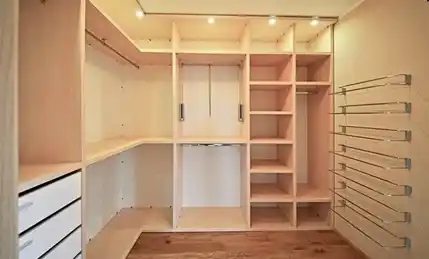 The built-in cabinet in the bedroom is like a silent sentinel, keeping watch over your treasures and memories. Its smooth lines and sturdy presence are a symbol of stability and security as if it is silently saying, "I will always be here, protecting what you hold dear."
Consider a small bedroom built-in cabinet design that is custom-made to fit your space, offering a seamless and cohesive look that adds a touch of luxury to your room.
Just like life, the built-in cabinet has limitations. You cannot move it around to change the layout of your room, so it forces you to think ahead and plan carefully. This foreshadows a future of commitment, not just to your decor but also to your life choices.
For a seamless and integrated look, consider a built-in cabinet design for your bedroom. These designs are custom-made to fit your space, offering a seamless and cohesive look that adds a touch of luxury to your room.
The options for cabinet design in the bedroom are endless. The perfect cabinet can set the tone for the entire room, acting as a silent sentinel guarding your most precious possessions.
As you venture on this design journey, let your imagination soar and let the cabinet speak volumes about your unique style. So why wait?
Start exploring and find the cabinet design that truly sings to your soul and fits you like a glove. Now what? Make your bedroom a masterpiece with these on-trending cabinet ideas and designs.
Read More