While we all love our neighbors, we may sometimes want privacy. In that case, privacy screens are the best solution. You might want to enjoy some time alone on your patio away from all the chaos. Maybe you simply avoid seeing your neighbors. Whatever the reason, outdoor privacy screens are an ideal option. They can make outdoor spaces more private, aesthetically pleasing, and cozy. Read more to learn some outdoor privacy screen ideas.
Greenery Panels and Planters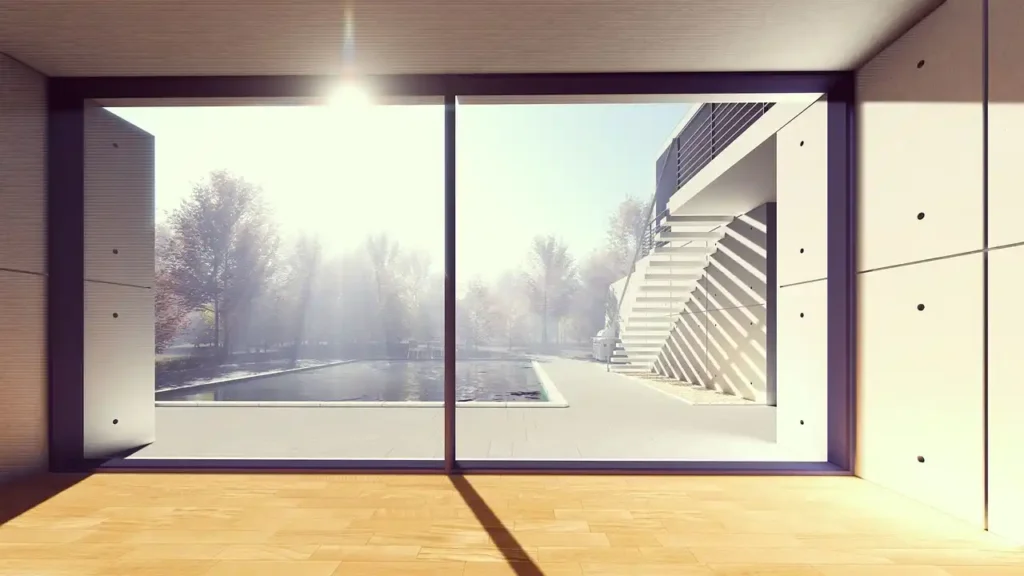 One of the most preferred and popular ways to create privacy on the patio or deck is with plants. Outdoor privacy screens made of evergreens, bamboo, or tropical plants are a wonderful way to add an aesthetic touch to your otherwise dry place.
If you are not blessed with beautiful green trees, consider using potted plants, artificial plants, or greenery panels. Know the best part? These vertical garden ideas will look great every season and are maintenance-free.
If you are planning to purchase living plants for your outdoor screens, consider the growth habits and size of the plant. You need to opt for large plants to enjoy higher coverage, but they should not grow too quickly, as managing them will become challenging for you. Evergreen plants like Thuja Green Giant or Leyland cypress can grow up to 30 feet, while bamboo is one of the plants that can reach more than 15 feet.
For homeowners who want a lower-maintenance option, it's best to go for a euonymus or boxwood hedge. These are shrubs that are easy to trim to any shape and size. These two are perfect for you if you are looking for a versatile privacy option for large or small outdoor spaces or backyards.
Roller Shades
Are you using a free-standing screen? Then, make your deck or patio look elegant and sophisticated by swapping it with roller shades. Outdoor roller shades offer you high coverage and full privacy. They are indispensable for homeowners who want extra shade and an intimate setting on a covered patio, porch, or gazebo.
Even though it will give you optimal privacy, it will also allow you to enjoy the view. You can find these shades in the market in various materials like polyester, linen, or bamboo. They are quite easy to install and do not need any drilling. These high-quality shades are highly durable and weather-resistant so that they can withstand high winds and direct sunlight.
Just roll up your chic shades when you want to enjoy beautiful weather and cover the area with shade when you want to enjoy some privacy and alone time. Also, if you want durable options, natural bamboo or PVC should be your choice.
Vinyl Screens
Vinyl screens are trendy and considered one of the most affordable options. These outdoor screens have the ability to match your fencing easily. Vinyl screens also offer a range of features and unlimited options. You can find your desired color, size, and shape easily in the market, which helps you find something that matches with outdoor color scheme and style.
They are easy to clean and maintain- you can simply rinse them off with a hose whenever dust starts settling on them. They are durable, strong, and splinter-free, allowing you to save money on repairing and replacing screens every year.
Outdoor Curtains
While they are not a common option and seem to be a bit unnatural or unattractive, they are a good option for privacy. Like any other curtains you purchase for rooms, outdoor curtains for the patio or deck come in a variety of options. You can choose a simple single-color curtain or go for multi-color options. You can find various designs, sizes, and material options based on your preferences.
Since you have multiple options in the market, you can find a curtain that falls on your budget. Just make sure to install them under a deck roof or any cover to protect them from rain. This is because wet curtains can welcome unwanted guests and give rise to mold infestation. If you can't protect them from rain, look for waterproof materials like polyester that have a long-lasting performance.
Bamboo Screen
Adding bamboo to your architectural design can instantly lift the beauty of the space. An outdoor bamboo screen is ideal for adding a tropical flair to your outdoor area. Bamboo living screens come in various styles and sizes to complement several themes.
To create a pleasing natural look, look for a screen with whole bamboo stalks. And if you need a more modern look, you can go for a screen with vertical or horizontal slats. Additionally, bamboo fencing is easy to install and lightweight, making them an ideal privacy solution for decks, balconies, and patios.
As discussed before, bamboo is a fast-growing grass, and this feature makes it a more sustainable material to use for those decorative privacy panels. 
Wood Wall
Wood is one of the favorite materials of interior designers when it comes to decorating homes. Wood privacy screens are available in unlimited options in the market. You can simply go to the market and purchase any patio, deck, or balcony privacy screen you like. Or you can look for a customized option that allows you to choose the size, color, and design the way you want.
If you love DIY projects, you can also try creating a pretty privacy wall for the patio. The major benefit of wood privacy screens is that you can paint or stain them, allowing you to customize or change their look whenever you want to change the look of your outdoor area.
However, wood also needs regular maintenance, as it can rot or get damaged over time. When searching for wood privacy screens, choose pressure-treated wood as they are resistant to rot or bugs.
Which Privacy Screen Do You Need to Choose?
While all the mentioned outdoor privacy screen ideas are ideal, you must choose the ones based on your budget, preference, outdoor area, theme, and decor. Also, look for multiple options that can go well with your outdoor area and choose the one that suits you the most.
Another important thing to consider is the quality to determine the lifespan of your privacy screen. When you choose the material, design, and style, it's important to ask the manufacturer about each option's longevity. It's not a viable option to replace these screens now and then. Therefore, you must look for durable options.
Upon asking, the company representative will surely give you the expected life for the privacy screen. If the answer is satisfying, go for it. And if not, then find a better option in the market.
Do thorough research on privacy screens in Jacksonville, FL, and look for reliable companies offering promising products. Make sure to learn whether they are durable and weather-resistant to go a long way.
Bottom Line
An outdoor privacy screen is the simplest solution to control sunlight exposure on your patio, prevent neighbors from sneaking into your house, and enjoy your private space. So, look for the highest quality privacy screen that provides the necessary coverage. If you struggle to choose one, get help from industry experts who can guide you.
Read More