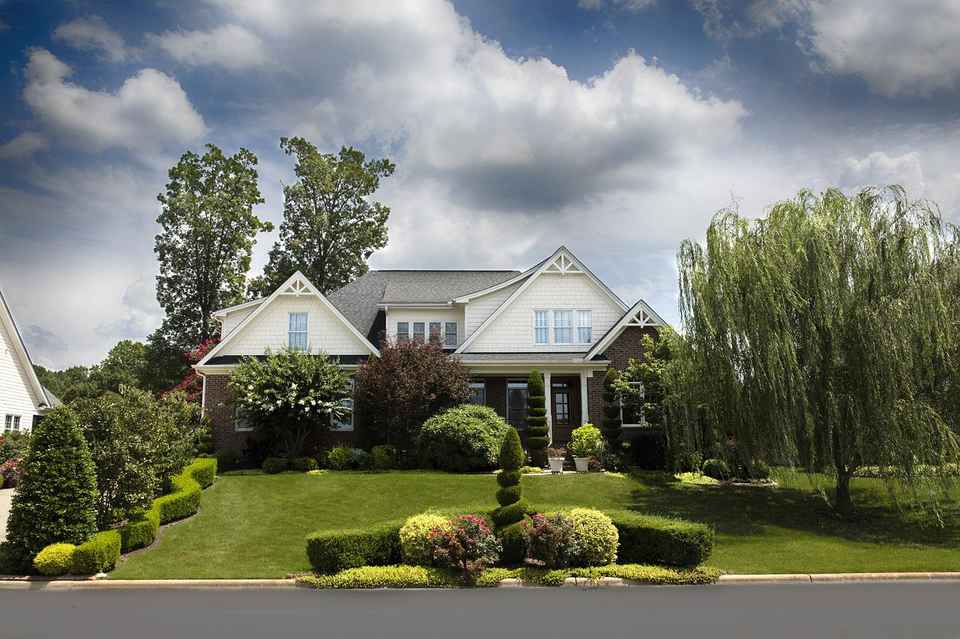 Are you upgrading your house? Or just want to have some touch-ups to make your home look more beautiful and welcoming? Some people, while upgrading their houses, totally neglect the front yard and mostly invest in the interior and elevation of the house. But we recommend you never overlook the front of your house as it is the first impression your guests will get from your home.
According to the research, decorating your front yard can increase up to 7% overall value of your house. But are you thinking about how to decorate the front of your home? Many people decorate their front yard with beautiful foundation plants to make it look more welcoming and attractive.
You might be thinking about what foundation plants are and which type you should choose for your front house. Don't worry! You are at the right place. This article will enlighten some primary options of beautiful shrubs for the front of the house to boost your curb appeal and make it look more eye-catching.
Let's dig into the article to know more about foundation shrubs.
What are Foundation Shrubs?
Let's first discuss what the foundation shrubs are. Considering the most basic level, foundation shrubs are the bed of plants planted with the house's foundation to make it look more appealing and welcoming. Adding greenery to your home always boosts its value and maximizes the refreshing vibes.
Beautiful Foundation Shrubs for Front Yard
Let's now directly jump into the beautiful options of shrubs for the front of your house.
Winter Gem Boxwood
If you are finding something to be low growing as well as refreshing and eye-catching, then you must opt for boxwood shrubs. Boxwoods are generally low-growing shrubs but with the power to maximize your house's curb appeal. The boxwood family's winter gem is the most popular and beautiful shrub for the front of the house. 
The winter gem is the excellent evergreen shrub that will instantly boost the look of your house. Planting a winter gem in your front yard will give your home a more refreshing and beautiful look. The most important thing about winter gems is that they do not need much watering; only a moderate amount of water is enough for winter gems to grow and be green.
Winter gem can grow to 2 – 3 feet in height, making a small wall-type shape. So you can design this shrub as the parapet wall or small hedges around your front yard.
Globe Arborvitae
Are you finding something whose color stays for all year long? Then there is good news for you. Globe Arborvitae is a beautiful shrub that maintains its color all year round. As the name suggests, globe arborvitae is a lovely, round-shaped shrub with attractive, bright, golden-yellow foliage that tolerates full sun exposure without sunburn.
You only need to water it when the top 2 inches of soil are dried. If you live in a region with a cold atmosphere, you must opt for globe arborvitae as it requires a cool temperature. Moreover, globe arborvitae is always paired with green shrubs to make it look more highlighting and beautiful. 
However, if you have low-to-the-ground windows, you must choose the dwarf version of globe arborvitae so that it can grow only 1-3 feet tall and prevent your windows from getting covered.
Japanese Boxwood
Japanse boxwood is the all-year rounder shrub for your front yard. As we have discussed above, boxwood shrub is another version of boxwood referred to as "green beauty." The best thing about Japanese boxwood is that it has some beautiful cream-colored flowers in the month of April and May with an elegant fragrance for a short period.
Moreover, if the Japanese boxwood is grown in full sun, it will raise beautiful red-colored flowers making your front yard more beautiful and full of colors. As far as maintenance is required, Japanese boxwood is very easy to maintain as you just have to water them deep in the soil twice a week for the very first year. After that, you can reduce it to one time per week.
However, for the safety concerns, these Japanese boxwoods are the best option as they are deer and rabbit resistant.
Spirea
Are you someone who loves bouquets? Then you must consider having a spirea for your front yard. It consists of bouquet-like clusters of overhanging small white flowers, giving your house a more refreshing and welcoming look. There are multiple types of spirea depending on your weather conditions and growth. In general, spirea can grow from 1 to 8 feet with a width of 6 feet.
However, as maintenance is concerned, the newly planted spirea needs proper watering and care until it got established. When they mature enough, you need to water them when the soil becomes dry. Spirea doesn't like a wet environment, so avoid over-saturating it.
Moreover, spireas attract butterflies that will make your house look more enchanting. Regarding safety, spireas are highly resistant to deers and rabbits, making your home safer and more secure.
Anglo – Japanese Yew
Anglo Japanese is the popular hybrid shrub between Japanese and English species. It is considered the ideal shrub for the front yard as it suits all types of houses. Are you searching for something that is low-growing? Then you must go for Anglo-Japanese yew. These shrubs are low-growing and require low maintenance.
These extremely drought-tolerant shrubs can grow well in both partial and full sun. The glossy green needle-like leaves give your home more refreshing and enchanting vibes. These shrubs are unique as they are from the fewest plants that can grow well in heavy shades.
However, you must be aware of the fact that the leaves, seeds, and bark of yews are poisonous and can be dangerous.
Shrub Rose
Are you searching for a wide array of colors for your front yard? Then you must opt for a shrub rose. These shrubs are actually hardy and unfussy, providing your house with the pop of blooming colors to make your home more refreshing and welcoming.
As far as the maintenance is concerned, these shrub roses are very easy to maintain, having enchanting fragrances. However, for maximum impact, you should plant it as an accent or in a group of three. In this way, your front yard will look more beautiful and eye-catching.
Moreover, the best seasons for shrub roses are spring bloom, fall bloom, and summer bloom. Like all other roses, shrubs also require full sun allowing the plant to bloom to its fullest extent on sturdy limbs.
Cavatine Dwarf Japanese Pieris
Are you in search of the best low-growing shrubs for your front yard? Then you must choose Cavatine Dwarf Japanese Pieris for your front yard. Cavatine Dwarf Japanese Pieris is a dense multi-stemmed evergreen shrub that grows in an upright spreading habit.
These shrub's average texture blends into the landscape, but it can be effectively balanced by one or two finer or coarser trees or shrubs; hence, these are also known as the "Lily of the Valley."
Cavatine Dward Japanese Pieris grows up to 2 feet in height to prevent your windows from covering. As far as the growing conditions are concerned, these beautiful shrubs need partially shaded locations to grow at their best. Moreover, these shrubs are not tolerant of standing water, so you must take care by only providing the required amount of water.
Dwarf Reblooming Lilac
Do you love beautiful fragrances? Then you must opt for lilacs. Dwarf reblooming lilacs have enchanting and refreshing aromas and are best to plant near the entryways. The lovely scent of these lilacs will give your house more welcoming and gorgeous vibes.
Dwarf reblooming lilac can give your front yard a vibrant and enchanting look through its beautiful and refreshing purple color. However, if you don't have a spacious front yard, you don't need to worry as dwarf reblooming lilacs are compact and small perfect for small places. They only grow to 2 to 3 feet tall and wide, preventing your window from getting covered.
Moreover, these shrubs are best for safety concerns as they are hardy and strictly resistant to deers and rabbits, making your home safer and more secure.
Wrap Up
Greenery provides your house the refreshing and beautiful vibes while boosting the curb value of your home. If you want more aesthetic and welcoming vibes from your home, you must choose to decorate your front yard with foundation shrubs. Foundation shrubs usually require low maintenance, and most of them are all year rounder. 
I hope this article will help you choose the best shrubs for your front of the house.
Read More