Are you thinking of building a house? If yes, the first thought that may strike your head is the construction of a terrace or balcony in any corner of your home. Patio, open space, or whatever you call it. The primary purpose of adding a balcony and a terrace to your room is to increase the total worth of your house by 12%.
It is possible!
This is the primary reason people wonder about the terrace meaning or installing a balcony on the house. The names of both these structures are undoubtedly different, but they serve the same purposes.
Both terrace and a balcony play the leading role in increasing the living space of your house. Thus, investing in this part of the house will not be a problem. But, before increasing the living area, you must evaluate some critical differences between these two options.
The following blog post will tell you a lot in this regard. So, let's get started!
What is a Balcony?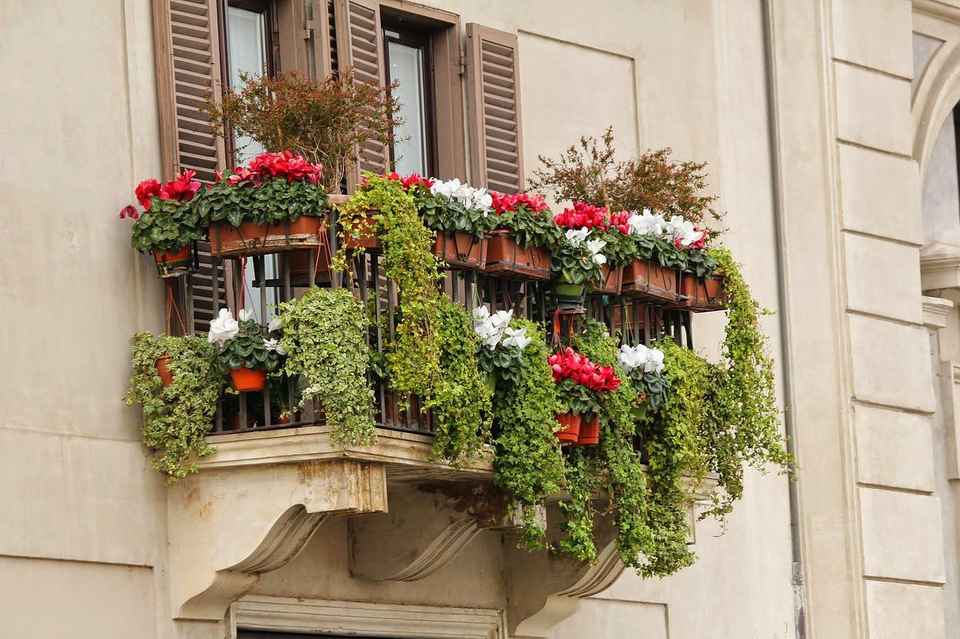 If you ask us about the definition of a balcony, it is known as the extended platform outside any building. The building should not be a single story. In addition, this structure is entirely enclosed by walls or fences.
These additional accessories are supported with the help of columns or console brackets. Thus, you do not need to worry about dropping down from this outside part of your house. It is famous for increasing the overall outlook of your location to a greater extent.
Besides, the majority of the balcony styles are present above the first floor. Unlike all other structures, they aren't famous or used for entertainment. You can only place some of the minimal furniture from your house in this location.
Almost all types of balconies are small in size. They don't offer ample space for people to chill out in the night sky or arrange a home picnic. This type of outdoor space in your house comes in various options and styles. However, the best choice depends on your location and house type.
It is also considered an open floor that is equipped with railings. Thus, it is included in those additions to a helpful house and increases the total worth of your home. So, what do you want more?
What is a Terrace?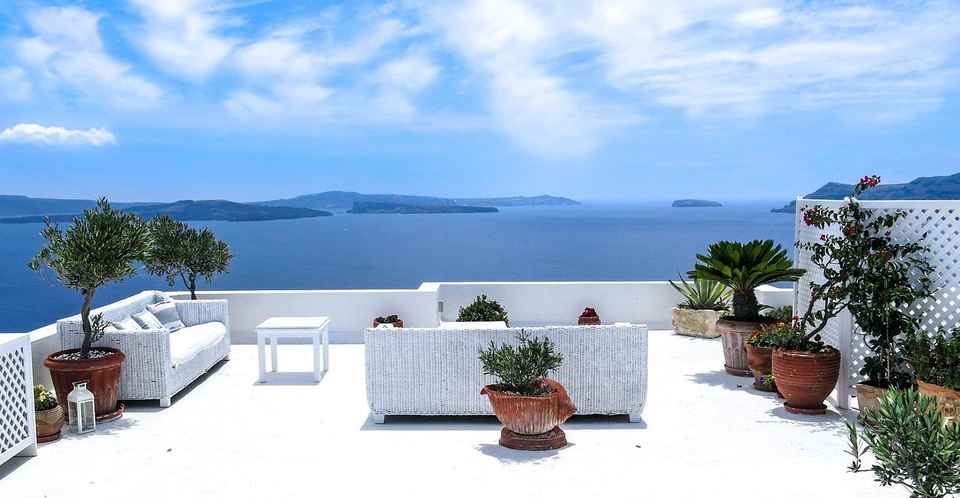 In contrast to a balcony, a terrace is defined by the Latin language. Thus, it is visible that it's not an extended place out of your house. The majority of the terraces are built on a raised plan. In this way, this option is always present on the top of your home. Unlike a balcony, they aren't petite in size.
The ample space of a terrace helps the homeowners to use it for different entertainment processes. Many fun activities can efficiently be conducted on terraces as they offer a vast area to the homeowners. Almost all residences are equipped with small or large terraces.
The extent of the space on a terrace depends on your house's general location or area. The primary reason is that the terrace is always an upper portion of your home. So, you will have a large terrace if you own a large house. There are also cases when people get a small terrace because they have a small house area.
It is not a free-standing or separate structure like a balcony. Thus, you will have access to enjoy all your activities on the terrace regardless of the worries of exposing them to your neighbors. This structure is physically connected to your building.
The general nature or structure of a terrace has made it a perfect option for those who don't want to enter their room whenever they wish to enter the terrace. Other than this, most of the homeowners are well-satisfied with the extensive space offered by a terrace.
You can place all types of accessories here. Thus, planning a movie night or a birthday party on the terrace of your house isn't a big deal.
Primary Differences a Balcony and Terrace.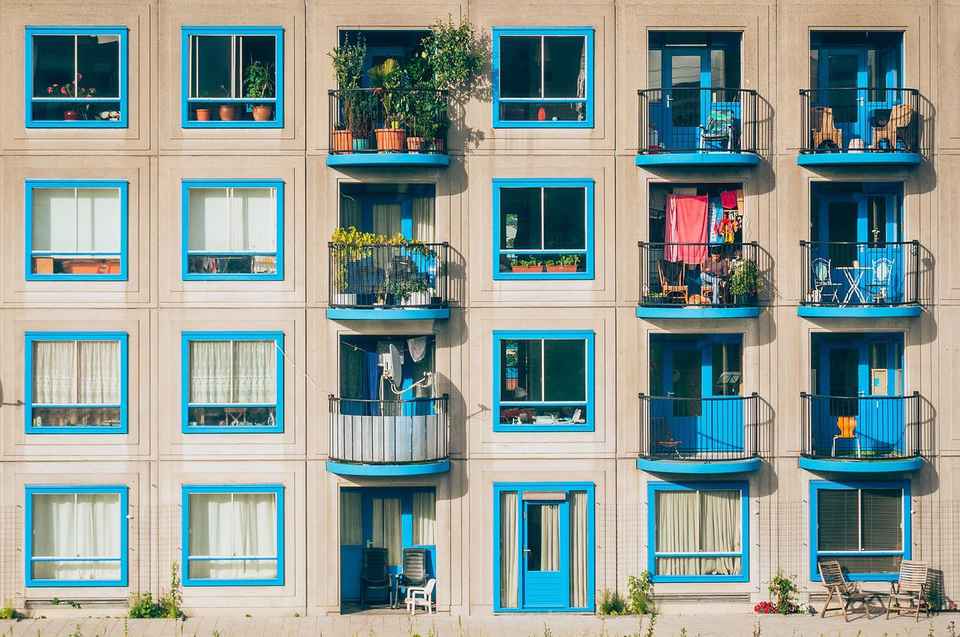 Balcony vs. terrace is one of the hottest topics these days. Undoubtedly, adding a balcony to a house can be an exciting task, but the option of a terrace will also confuse you. So, the best way is to learn the fundamental differences between a balcony and a house terrace design.
Let's not waste additional time exploring the essential differences between these two critical factors of a house in the section below.
Location
One primary factor that makes the homeowners learn more about terrace vs. balcony is location. The addition of any extension to your house is referred first to its location. So, when you think of balconies, they are always located next to your buildings or attached to your building.
In addition, balconies are supposed to be attached to your hall or a room. Thus, the balcony entrance is directly attached to a room or a lounge. It is raised too many floors and attached to consecutive rooms at a time.
But, if we compare the location of a terrace to that of a balcony, it is situated on the rooftop of your building. Unlike a balcony, the terrace isn't attached to any room or lounge on the outer side. Other than this, a terrace doesn't correspond with the entrance related to any infrastructure. They are also present on ground levels with wide-open areas.
It is generally believed that terraces are even easier to access because of their location. They don't let the house owners go through different rooms to enter such an area. Thus, a house has separate routes that will guide you to the terrace location.
Use
Another amazing difference that sets a balcony and a terrace different is the type of usage these options give the house owners. Most people have been observed using balconies as smart places for gardening or small activities like hanging money plants.
Besides, they also consider small places where people love to spend quality time with their loved ones. They offer the most relaxing spots in the majority of the houses.
However, in contrast to balconies, terraces are available with extensive space. Thus, there is no need for you to feel any restriction while using the terrace of his house. They can be the perfect option for those who love to spend nights underwater.
In addition to this, a terrace is known for improving the worth of your house. Integrating an extensive space will make you keep all extra accessories here. In contrast, you will also be able to arrange new year or birthday parties here without any restriction or problem with space.
Size of the Area
Another amazing contrast between terraces and balconies is the size of the area on which they are based. Talking about the size of balconies, they are not based on large spaces. As discussed earlier, balconies are only an extension to any room or lounge. They are a raised area that plays a basic role in increasing the ambiance of any house.
The majority of the contractors tend to keep balconies of a smaller size. The primary reason behind this is that they attach to rooms. This factor doesn't allow the contractors to increase the size of balconies at any cost.
Compared to balconies, the size of terraces is pretty extensive. Thus, you don't have to bother about keeping the unnecessary furniture on your terrace when not in use. In addition to this, many people love to use their terraces as the best places to keep bars, Jacuzzis, or any other entertainment material.
The large space of the terrace depends on your house's size. The greater the house area, the greater your terrace will be. So, there is no point in complaining about a small terrace when you have a small house.
Accessibility
Both balconies and terraces differ a lot when you compare them concerning accessibility. You will need to enter the balcony through your room. The primary reason behind this is that balconies directly attach to the interiors of your house.
Balconies are also regarded as more private or constricted areas of your house. Everyone in your house can't access them. Furthermore, you will also have access to lock balconies.
But, in the case of terraces, they are wide spaces that are not attached to any interior of your house. They are present freely on the top of your house. Thus, there will not be any restriction for any house member to access the terrace if he wants to visit the area.
The Bottom Line:
A home with a balcony looks elegant. But a terrace is a basic requirement for any house. Thus, you should know the basic difference between a terrace and a balcony. The above list contains some contrasting points. You can read them to add more to your pool of information.
Read More: