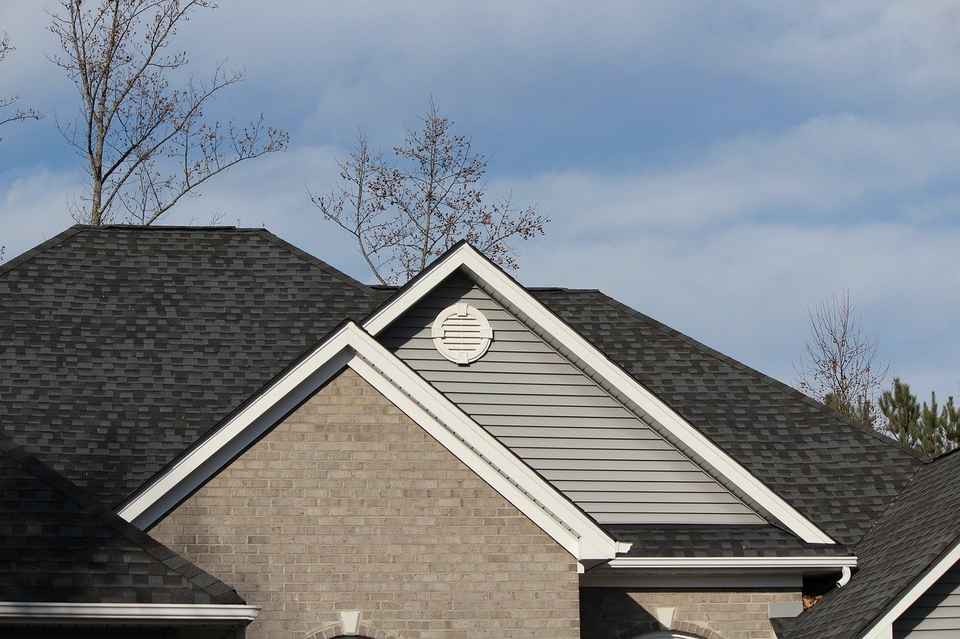 Choosing a color for your gutters can be intimidating if you have no idea where to start. Many factors should be considered, including gutter material, weather, neighborhood, and your home's existing color scheme.
This guide will walk you through the most important deciding factors before narrowing down a specific color for your gutters.
Gutter Material & Paint Type
No matter the gutter material, you should always invest in top-of-the-line, name brand exterior paint. This will help ensure your efforts aren't wasted by using paint that will last as long as it should. Furthermore, you should purchase a type of paint that works best on your gutters' material. If you use the wrong type of paint, it might not even stick to your gutters at all. Here's a breakdown of what paint works best with what materials:
Vinyl – Acrylic-Latex Paint
Aluminum – Oil-based or 100% Acrylic Paint (no ammonia)
Zinc – Latex Paint
Regardless of the paint you use, it would be best if you always used a primer first to improve sticking and reduce the chance of rust and fading. A good primer can make your paint job last for years to come!
Weather & Climate
If you live in a hot, sunny climate or your home sits in an area without much shade, you should consider this when painting your gutters. A lighter color will more likely show visible signs of fading and deterioration than a darker one. Therefore, a darker color would be ideal if a lot of UV exposure is expected to hit your gutter systems. On the other hand, if you're in a heavily shaded area or live in a colder, darker climate, you shouldn't have to worry too much about fading because of UV exposure.
Your Neighborhood
This might seem odd, but you'd be surprised at how noticeable it can be when one home in a neighborhood looks wildly different from the rest. Of course, not everybody wants to match, and you shouldn't have to! But often, the minor details end up setting your home apart – for better or worse – from your neighbor's homes. You might be going for uniformity, or maybe you're going for pizazz and uniqueness. Regardless, it would be best if you took a moment to see what your home is surrounded by.
Your Home's Existing Color Scheme
Exploring the current look and feel of your home's exterior is the best way to determine a color for your gutters. You can go the route of trying to match your home's trim or exterior color. Or you could take another path and aim to contrast your gutters to your home's siding.
Contrasting your gutters to your home's exterior is a great way to provide a pop of color to your home without compromising the aesthetic. The trick here is to pick a color that not only pops on its own but also compliments your home's existing color scheme. The following colors pair very well together while also giving some contrast:
Gray and blue
White and a dark, neutral color
White and dark blue
Brick exterior and blacks or browns
On the other hand, if you're trying to match your home's trim or exterior, it will give your home a seamless and holistic look and feel. This is a popular method that is easy to accomplish. You can easily compare paint chips to your home's exterior to find the perfect match. You might not even be able to tell if the gutters are there!
In sum, painting your gutters isn't as easy as it sounds. It requires a bit of planning and strategy to effectively give your home the aesthetic feel you want without compromising the integrity of your gutter systems.
Read More: