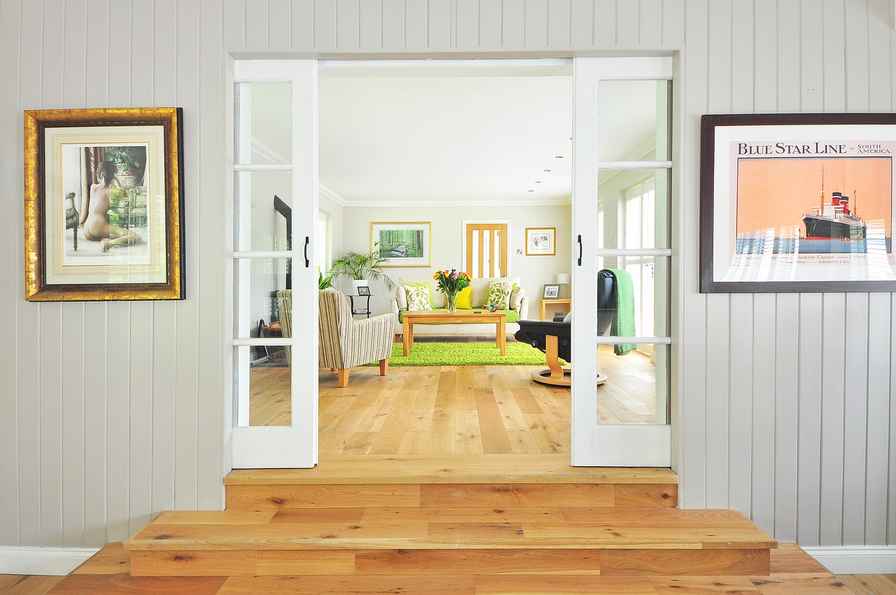 Enhancing the exterior of your home is an exciting task that can completely transform the look and feel of your home. But because there are so many various elements to think about, it cannot be easy to try to figure out where to begin.
From the roofing that keeps your home dry and protected to the siding that gives it its unique personality, to the windows that let in natural light, and the doors that welcome guests, each element plays a crucial role in the overall appearance and functionality of your home.
So, are you ready to make the perfect choices for your home's exterior? Stay tuned; in this post, we will provide you with the ultimate guidelines on Choosing the Right Exterior Elements For Your Home.
Roofing:
When you are thinking about ways to improve the outside of your home, one of the most crucial aspects to take into consideration is the roof of your house. In addition to shielding your house from the effects of the weather, it also plays a key part in determining how the outside of your house looks in general.
When selecting roofing materials, the two most important criteria to keep in mind are the roof's durability and appearance. There is a wide range of costs and expected lifespans associated with the various building materials.
The option that is most suitable for your house will be determined by a number of factors, including your location and climate, the size of your budget, and other considerations.
Because of its longevity and low maintenance requirements, metal roofing is a popular material choice. Because it can operate effectively in both wet and snowy environments, it is also an excellent choice for people who live in regions that get a lot of precipitation of either kind.
Shingle roofing is another popular option, and it can be purchased in a broad variety of colors, styles, and materials. Shingles can also be easily installed. To guarantee both security and durability, it is necessary to think about the installation process additionally. Again, another cost-effective yet efficient roof repair tactic you can try.
Siding:
When it comes to improving the outside of your home, siding is yet another essential component to consider. It is an essential component in shielding your property from the outside elements and contributing to the improvement of your home's overall beauty.
Because it is made to withstand fading, rotting, and peeling, low-maintenance vinyl siding is a good option for any house because it is available in various colors. If you select a high-end material for the custom siding on your home, it can also lend your property an individualized appearance.
When it comes to color schemes, contrast is key, and the best way to create this is by utilizing varying shades of the same color on your siding, roof, and architectural details. Contrast can be achieved in various ways, but one of the most common ways is using black and white.
You may also discover siding that includes insulation properties thanks to technological advancements. These properties can help you boost the energy efficiency of your home and reduce the amount you spend on energy.
It is vital to select siding that is good for your climate, as some materials may not be suitable for particular weather conditions. This is why it is necessary to choose to side suited to your temperature.
Windows:
Your home's beauty as a whole and its ability to conserve energy are both significantly impacted by the windows that you have. They should complement the architectural style that is already present in your home as well as the lifestyle and aesthetic preferences of your family.
When selecting windows, it is important to consider the frame, the glass, the design, and the installation. When trying to maintain the historic character of a house, it could be necessary to restore the existing windows rather than replace them.
New windows, on the other hand, provide a number of substantial benefits to the majority of homes, including increased energy efficiency, improved sound insulation, and an enhanced overall aesthetic appeal.
It is important to study and think about energy-efficient choices because doing so will not only make your home more comfortable but will also help you save money on your monthly energy bills.
Wood, vinyl, and aluminum are just a few of the many materials that may be used to make windows; each of these materials has its own set of advantages and disadvantages. It is essential to select the appropriate material for your climate and your financial constraints.
Doors:
It is crucial to select a front door for your home that creates a fantastic initial impression because this is the first thing people notice when they come to see your property. When it comes to painting, you have a number of alternatives to choose from in terms of color, materials, and style.
The most prevalent door options are steel, wood, and fiberglass or composite doors; each has a unique set of advantages and disadvantages. Before choosing a choice, it is critical to have a solid understanding of the available possibilities.
When selecting a door, it is essential to consider the hardware and accessories that come with it. It is important that the door handle, lock, and other hardware complement the overall aesthetic of the door while also providing an additional layer of protection.
Make sure the door is the right size for the opening and leaves adequate room for people to walk about within. This is an additional essential factor to take into account.
Conclusion
To conclude, choosing the right exterior elements for your home is a crucial task that requires careful consideration. It's important to choose elements that complement the style of your home, provide functionality, durability, and energy efficiency, and fit within your budget.
And hopefully, the factors explained in this article have provided you with all the knowledge on How To Choose the Right Exterior Elements For Your Home.
Read More