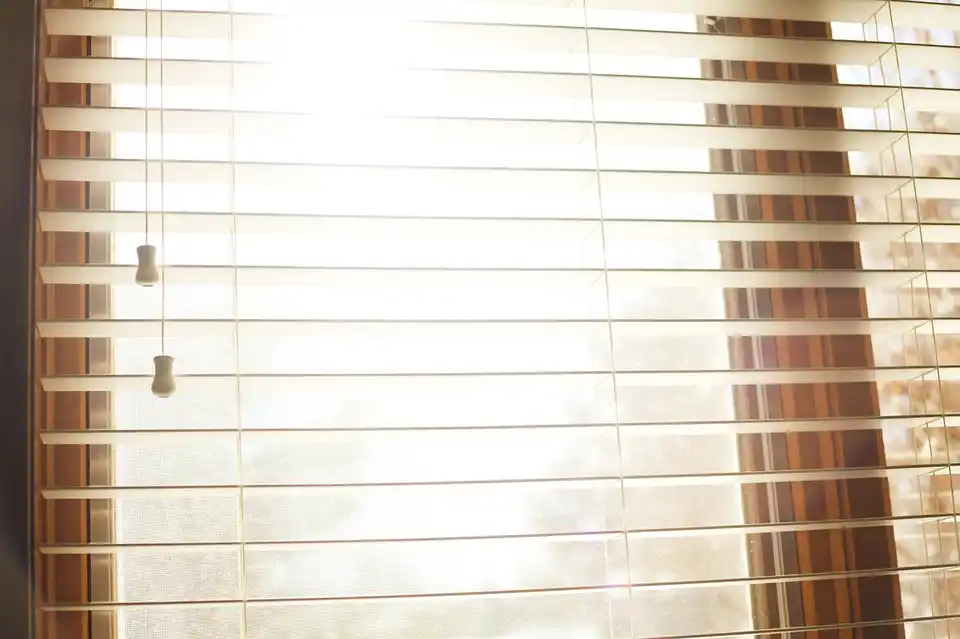 Installing elegantly designed and functioning blinds can ultimately improve the look of your home's interior. Strong and versatile, blinds are made of slats or vanes that are joined together and can be raised or lowered to regulate the amount of light coming in and out of a room and provide privacy.
Blinds are a modern alternative to traditional window treatments like sheers or heavy drapes. Find the appropriate window covering for your house by attending a demonstration at a window shade showroom.
How do you pick the ideal blinds for every room? Please read on for some handy tips for selecting blinds:
Things You Should Consider while picking out blinds
Style
Selecting a blind type is the first step; do you like roller or Venetian blinds? Both options are beautiful, but the one you select should complement the aesthetic of the area and your personal preferences.
Venetian blinds, like atlanta blinds, have recently become popular. If you're searching for a less expensive alternative to white plantation shutters, Venetians, especially ones with broad slats, are a great choice. When used right, they can also be used to keep unwanted light out and keep privacy. Rolling doors and other often-used windows benefit from roller blinds' modern, sleek appearance.
Identify What You Require
To put it simply, blinds are available in various forms, including but not limited to color, pattern, and design. By considering what features are most important to you in a blind, you can choose the perfect blinds for your home.
Consider the blinds' safety features if young children or pets are in the home. To avoid accidents caused by tangled blind cables, look for motorized blinds that may be raised and lowered electronically from a distance.
Find below some recommendations for every one of your home's rooms:
Blinds for the Living Room
When selecting blinds for your living room, you must consider your preferences for light and privacy. Having roller blackout blinds is an excellent option if you want to let in light in the morning but keep it out in the afternoon.
Blinds for the Bedroom
Your bedroom will be dark and private with aluminum Venetian blinds. In addition to being low maintenance and simple to clean, they can also be lifted to allow an abundance of natural light into your private sanctuary.
Blinds for the Kitchen
Look for blinds that can withstand grease and water spatter if your kitchen window is near the sink or cooking area. Aluminum blinds or fabric blinds that can be folded up to minimize splashing are better options than hardwood blinds, which may look attractive but tend to absorb moisture.
Think About the Size and Shape of Your Windows
To choose the appropriate blinds for your windows, you need to consider the size of the window you want to cover. Take careful measurements and choose blinds that will fit your windows' unique shapes without seeming out of place.
Here are some guidelines that will help you choose the right blinds for your windows, no matter what size or shape they are:
Tiny glass panels
Smaller windows benefit greatly from the streamlined appearance of Roman blinds. Roman blinds are best suited for small rooms since they may easily become sloppy looking in larger windows.
Large Windows
Vertical blinds are best for sliding glass doors and large windows since they can be pulled to the side as necessary. If you need total darkness in your master bedroom, buy some good vertical blinds that block out light.
Slim Windows
Horizontal blinds are a good choice for narrow windows because they can be pulled up out of the way when you want to let in natural light.
Take into consideration the material
Several materials are available for blinds, so picking the right one is situational. To choose the most appropriate blind material for each space, consider the following advice.
Aluminum
Venetian blinds, blackout roller blinds, and vinyl blinds are all great options for the kitchen and other high-heat areas since they are made of aluminum.
PVC
Blinds made from faux wood or PVC can withstand the humidity and moisture in bathrooms and kitchens. This blind fabric is impervious to moisture and easy to wipe off.
Pick the Appropriate Tone
If you're becoming blind, it's important to think about how you'd want things to look. Consider using a daring color on your windows if you want to attract attention, or go with a neutral color if you'd rather they not stand out. To assist you in selecting the perfect window blinds, here are some ideas:
White
Use white blinds in the family room if the windows have a trim color that you'd want to complement. Blinds in a neutral color won't take away from the Italian leather couch that is the focal point of your living room.
Neutral or pastel
Use Venetian blinds in a neutral or pastel tint to add a subtle touch of style to any area. If you're trying to make a tiny room seem larger, neutral or pastel-colored blinds are your best bet.
Bright Color
Use blinds of striking color to draw attention to your windows and brighten up a cold space. No matter the trim color, bold-colored blinds can add depth and drama to the rest of the design in your living room.
Brightness and privacy settings
When it comes to your need for privacy and light regulation, how strict must we be? The kind of blinds you purchase may depend on your response.
Venetian blinds make it easy to change the amount of light and privacy in a room, making them great for public use. Is it too much, or is it not enough? You can control the amount of light and visibility entering a room and your level of privacy by adjusting the angle of the blinds using the wire or wand.
Choosing the right blinds for your home's decor may be a challenge. But you can enjoy renovating your house and giving each area a warm, elegant feel by following these recommendations and talking to a professional about installing blinds.
Read More