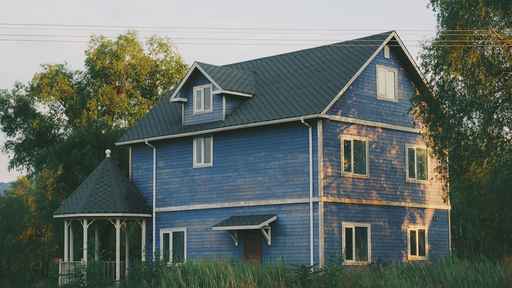 While building a new home where you want to spend your future, you will face various challenges and considerations, all of which will require you to make several fresh choices. And now that we are building a house, I am gaining a great deal of information that will come in handy along the way.
Incorporating traditional radiators into your custom home design can add both warmth and style to your space. With a wide range of styles and finishes to choose from, traditional radiators can complement any interior design scheme. Consider incorporating them into your custom home design for a touch of classic charm and a practical heat source.
While some guidelines and processes must be followed when building a house, they rarely consider the most critical aspects. Now that you've decided to construct a house from scratch, here are 13 tips to keep in mind while building custom homes.
Plan beforehand
Having a strategy in place is necessary. It is the step that is the utmost crucial for you to do. Your home's placement on the lot, its orientation, and any obstacles caused by the property's size or dimensions may all be determined with little forethought. It may help you prevent these difficulties from developing into serious issues.
Invest Enough Time in the Programming and Design Process
Changing something on paper is far easier and cheaper than doing it after construction has already started. Investing in the programming and design of your new house thoroughly is crucial to get the best out of your lifestyle.
This way, you can be sure that the finished product will be one you're proud to call home, and you can avoid making any expensive adjustments later on.
Working with professional custom home builders will make the process easier to manage and put things in perspective. You can trust them to contribute to the team's effort and approach problems positively.
Find ways to cut costs
Building a home will cost a lot, but you can save money initially by settling on a location that needs less preparation. The final cost of removing dirt, shifting rocks, or cutting down trees might be huge.
Choosing a piece of land that requires a minimum of preparation before construction can start is one way to cut down on these costs.
Hire an Architect to save money
Finding the right planner or architect for your project can be tough. Always make sure you've done your homework. Depending on the complexity of your construction, you may only need designs. Never draft a building on your own since this will cost you a lot of money.
Use an Existing Plan for Custom Programs
Every house that is built from scratch is unique. Depending on your needs, adapting an existing plan to your unique program may feel like fitting a ball into a square hole.
Semi-custom houses, which are offered by many different types of builders, can be a fantastic choice based on your program, budget, and desired level of personalization.
Keep in touch with the Architect
Maintain open communication with your architect and workers throughout the whole project. Check in often and get updates on the project's progress. Taking images of the progress over time can help you keep track of any problems.
However, communication should have the possibility of avoiding disagreements throughout the building process.
Utilize what is available
In the construction and design sector, supply chain problems and price hikes have been significant sources of frustration in recent years. Be as adaptable as possible within the bounds of your goal. Find out what resources are already available, then design your strategy around them.
You may certainly face challenges. Whatever you do, difficulties will present themselves; how you deal with them counts.
Hire an experienced independent inspector
Knowing that all the materials and construction techniques used to create your house adhere to all relevant rules and regulations will let you relax and sit back. All the significant accomplishments or phases will need the assistance of investigators.
Leave space for improvisation
You can only tell how well a house will operate once you start living there. Leaving some wall space blank will allow you to add artwork, fabrics, and accessories to make the room more reflective of your personality and the memories you share with your loved ones.
Make Your Choices at the Right Time
When planning a construction project, making judgments and choices as early as possible is crucial to stay on schedule.
Making the right choices at the outset of building a custom house is essential to ensuring a successful outcome. This enables the establishment of a comprehensive plan, which aids in the progress of the construction process.
Don't compare construction estimates without scope
When designing and constructing your own house, you'll have to make innumerable choices beyond simply the layout. It's essential to be on the same page as your significant other about your goals for the house.
It is essential to go through all the choices you'll have to make and group them into a clear scope. Make sure your builder knows what you're looking for in terms of features, appliances, and other house amenities. If your team isn't on the same page, problems will occur.
Make sure to do your Research
Spending the time to learn about the many things that go into designing and constructing your own home is essential for a successful outcome. The first step is deciding on a location. You should investigate the neighborhood you want to develop in before purchasing a property there.
Learn about the area's learning institutions, social opportunities, and conveniences as much as possible. Research recent home price increases and decreases, and familiarize yourself with the development procedures used by the city council.
Recognize your legal rights
There are channels for resolving complaints with your builder if they are members of the Housing Industry Association or Master Builders Institute. Regarding handling construction-related concerns, each state and jurisdiction has its unique protocol.
Creating your own dream house from scratch can be a very satisfying experience. By paying attention to tiny details like the land's location, layout, materials used, and energy efficiency, you can build a house that you'll be happy with and love for a long time.
Following the abovementioned ideas will help you construct a house that fits your lifestyle, feels like a home, and serves as a place of rest and rejuvenation.
Read More